---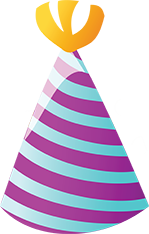 ---
A Birthday Party They Won't Forget and You Won't Regret
Ah, Birthday time. A time for opening new toys, for the joyous exultation of children at play, for singing, and filling the air with the remnants of a nice wrapping job… and for planning-related headaches, gray hairs, emptying the wallet, cleaning stained carpets, and picking up mountains of trash. Fun.
This year, let us handle all the stress and plan your birthday party at Kid City. Space rental is more affordable than you think, and you don't have to worry about entertainment planning or cleaning up the mess created by your little citizens. With Birthday Party Rentals at Kid City, you can just relax and enjoy watching your kids have a blast… it's how parties are supposed to be.

$300 for Family Level Members; $40 membership required
Package Includes:
90 minutes exclusive use of our PLAY space
Parents can drop off for the party
One PARTY specialist to coordinate and assist during the party celebration for 20 kids, two play specialist for over 20 kids $30 extra!
Face painting
Choice of child's art activity
Party set-up and clean up
Custom theming (optional with fee, call for details)
---
---
Available Slots:
(includes 30 min. setup time)
Sunday:
9 a.m.-11 a.m.
11:30 a.m.-1:30 p.m.
2 p.m.-4 p.m.
4:30 p.m.-6:30 p.m.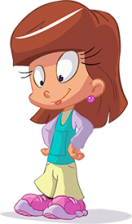 What Are You Waiting For?
Schedule a Tour and see for yourself how magical Kid City is. We'll even give
you a FREE Hour of drop-off care!